This book is so intriguing! I've never read anything like this.
(And might I just add that this may be my first Romance book that I've read physically. I think I have a few ones that I've yet to read but, Yeap!)
Title: Bad Romeo

Author: Leisa Rayven

Published: 2015

Reading Timeline: 19 March-1 April 2016

My rating:

(Awesome or nah):

★★★★★
5 out of 5!
Synopsis:
When Cassie Taylor met Ethan Holt at acting school, sparks flew. She was the good girl actress. He was the bad boy about campus. But one fated casting choice for Romeo and Juliet changed it all. Like the characters they were playing, Cassie and Ethan's romance seemed destined. Until he broke her heart and betrayed her trust. Now the A-list heartthrob is back in her life and turning her world around. One touch at a time.
Cast as romantic leads once again, they're forced to confront raw memories of the heartbreaking lows and pulse-pounding highs of their secret college affair. But they'll also discover that people who rub each other the wrong way often make the best sparks.
Review:
This book is a literal rollercoaster ride. No joke.
A light and heavy-hearted love story that brings heart-wrenching emotions to life. It was beautifully written, and I have to give props to the author 🙂
What really intrigues me is that Leisa Rayven created a plot where the past may have a chance to reoccur again in the present.
➡️ I need to explain myself clearly but I have to indulge in some story lines so hope I won't be giving any spoilers but if you're afraid this might be it, then readers discretion is advised:
—————
The story starts off where Cassie heads to rehearsals for her Romeo and Juliet play. Casting her as Juliet and Ethan Holt as Romeo. (It's in the synopsis! Not spoiler!)
Now what you need to know is that a) Ethan is her high school crush x enemy x bad boy, and b) that during her theatre course at The Grove, she and Ethan had to play Romeo and Juliet (R&J) as well.
Back to my point where I mentioned that the plot where the past may have a chance to reoccur again intrigued me,
Cassie and Holt were not on good terms when they had to play the lead roles of R&J 6 years ago, and what's worse is that Romeo and Juliet are two lovers! Playing that role would be impossible!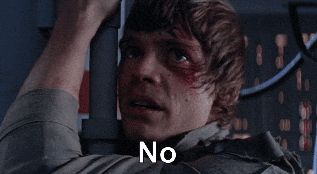 Present day Cassie and Holt plays professional lead role in a major production (Broadway, might I just mention) of R&J again.

—End of any possible spoilers—
So that's why it made me want to know more. The book jumps from past to present, so each Past/Present Plot progresses at the same time, moving together. So, it would make you theorise the possibilities of how the story would progress in the Past Plot (6 years ago) and how differently Cassie and Holt would make their decisions and actions to change the outcome 😁
Summing it up, this is really good for a debut book. I would love to continue reading the second book Broken Juliet if I can actually find it. Loved this book a lot!
Is it worth the read? Yes, yes, yes! Of you're a huge romance fan, this book would suit you best. 😘
——————
All my Social Media are linked at the Icons at the bottom of my blog page!
Have a wonderful day!
Love, JiaMing ❤️