|| my book-ish secrets in detail ||
Ready? Leggo!
1. WHAT ARE YOUR TOP 3 BOOK PET PEEVES
1: people reading crusty books
2: when people put cold drinks on their books
3: when people don't respect their books and they treat it without care, like seriously?
2. DESCRIBE YOUR PERFECT READING SPOT
Pillows, blankets, actual sufficient amount of light.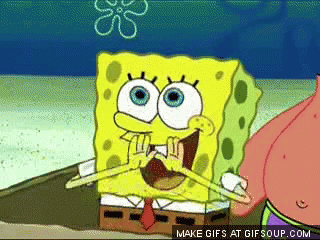 3. TELL US 3 BOOK CONFESSIONS
4. WHEN WAS THE LAST TIME YOU CRIED DURING A BOOK?
Not long actually. When I was reading a wattpad story. (But for those of you out there who's not satisfied with that, then it was when I was reading Bad Romeo. Happy?)
5. HOW MANY BOOKS ARE ON YOUR BEDSIDE TABLE?
One! Passenger by Alex Bracken.
(Review coming up soon! *shameless plug!*)
6. WHAT IS YOUR FAVOURITE SNACK TO EAT WHILE YOU'RE READING?
Everyone likes to ask this question… I don't usually snack while reading books, but I'll say chocolate 🍫
7. NAME 3 BOOKS YOU WOULD RECOMMEND TO EVERYONE
1: The Wrath and the Dawn by Renée Ahdieh
2: The Infernal Devices Trilogy by Cassie Clare
3: The Bone Season by Samantha Shannon

8. SHOW US A PICTURE OF YOUR FAVOURITE BOOKSHELF ON YOUR BOOKCASE
(What?! I don't understand.. But here's a picture of my shelf..?)
9. WRITE HOW MUCH BOOKS MEAN TO YOU IN JUST 3 WORDS
Adventure-filled. Obsession. Too-much.
10. WHAT IS YOUR BIGGEST READING SECRET?
I marathoned TMI series within 5 days and hopped on to TID in the next few days.
(It was actually my first time ACTUALLY reading and the first time I ever heard of TMI. I kind of evolved into a bookworm after that! *s/o to my bae Gaynah for introducing me into the bookworm community!)
——————
All my Social Media are linked at the Icons at the bottom of my blog page!
Have a wonderful day!
Love, Jia Ming ❤️